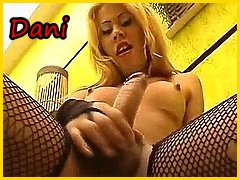 Your blowjobs are amazing. Oh, I love how your mouth feels on my cock. You do this thing with your tongue against my balls. OMG, you know that drives me wild. You make me so hard. Get up here, you sexy bitch, and kiss me. I want to feel your tongue in my mouth. I can taste me on the inside of your mouth.
As much as I want to fill your mouth up with my cum, I really have a burning desire to fuck your tight little sexy ass! I love your hot sexy ass. Your mouth, as pleasurable at it is, has pushed me over that edge. I lick and worship your ass. I tease you with my fingers. I make you want it as much as I do, maybe even more!
Beg me to fuck your ass!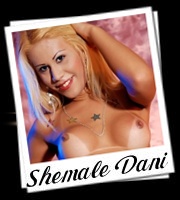 Written By: Shemale Dani
Call Dani @ 1-866-514-4236
Message on AIM- shemaledani