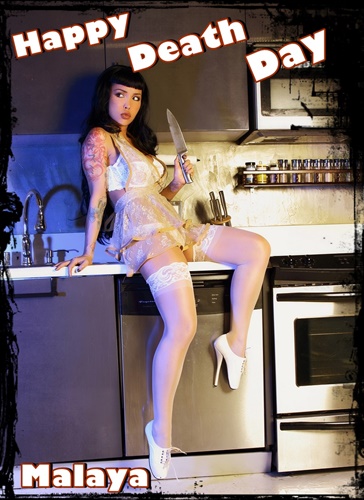 Aren't you the lucky little fucker.  You were asked out by a fetish chick. You can't believe your incredible luck. You have tried for years, and I always say "fuck no". 
You're feeling pretty fucking proud of yourself. You buy new clothes, get a fleek haircut, and you ask my friends where you should take me. They tell you I love romantic kid friendly restaurants with no booze. My friends are so evil, and you're so gullible. 
                     You arrive at my house with flowers and candy. Candy? You bring me candy? You're confused because I'm not dressed to go out. You think maybe you have the wrong night. Then you get this glimmer of hope that I'm dressed for a night in with you. What did one of your friends say? They made a joke about never going out with a hot, unusual chick on Halloween because you might end up a sacrifice. You laugh, and you're feeling pretty happy with yourself. A hot chick, lingerie and a night in. That has to mean sex. You're now strutting around and feeling super proud. 
          We go into a dark room lite with black candles.  There's plastic on the hardwood floor. I tell you it's for when I do body painting. You're intrigued when I demand you strip. You wonder if I'm going to paint you, fuck you or both. You mention that my painting supplies look dangerous. You nervously laugh. I shed my clothes. With my painting tool in my hand, I mount you.  You can't believe this. No foreplay? Just hot, wild fucking? My eyes go wild, they're red and glowing. You see I am holding a knife, not a painting tool. Your heart is beating so fast, you feel my hot cunt grab your cock as I cum.  The blade is sharp, cold and scary. You assume it's a Halloween joke. I slash your throat, and bathe in your hot, deep red blood.
          If a hot fetish chick asks you out on Halloween, you can be sure you're a blood sacrifice. Happy Murder Day.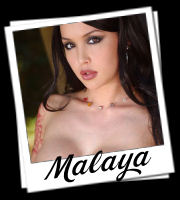 Written By: Malaya Maxxx
Call  Malaya @ 1-866-659-8370
Email: malayamax@aol.com