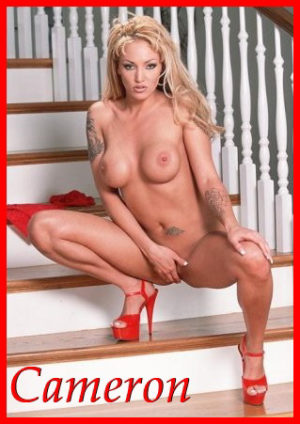 Ms. Cameron has decided it is time to take her little sissy man to a real sleaze club downtown. The glory hole adult bookstores just aren't doing it for me. Since it is all about Ms. Cameron's pleasure, off to the Bliss Club we go.
I bring my Sissy Slut in on a leash wearing pink lace panties, a matching bra, heels and full face of makeup. The eyes light up of the men and women once they see him. She/he is seriously cute and fuckable. Dylan, one of the male dommes takes my sissy slave and has him go to work. He is definitely the hit of the party! Usually the swingers Club is men and women but tonight when I told everyone about Amanda/Allan, they were all super excited. The women were lining up wearing 8 inch strap-ons to fuck his tight little holes.
The club closed a little to early and not everyone got a chance to fuck or be sucked by Amanda. We all headed off to my home for some after hour partying. This is where things got interesting. He was fully dressed at Bliss so no one got a look at his clity. Sometimes I enjoy fucking Alan when he is fully dressed as Amanda. When the clothes came off everyone saw how big his cock actually was. Now, the ladies were really lining up to get fucked by my sissy. Really what is better than taking a big, thick dick and feeling nice big tits on your back?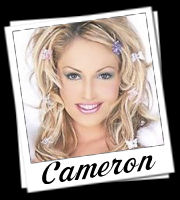 Written By: Cameron
Call Cameron @ 1-866-477-1044
Email- phonesexcameron@aol.com