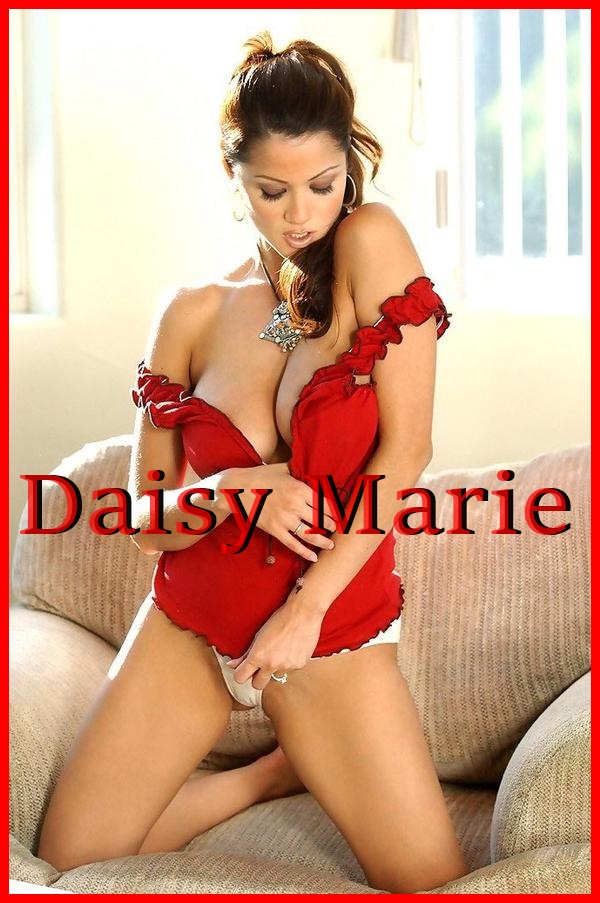 Valentine's Day is fast approaching and I know you guys must think it is one of those days created just to make men pay money for gifts for the women they love, or are wanting to love. I know it is a cash cow type of day but gorgeous woman like myself deserve it.

I love it when a man pampers me anytime, especially on Valentine's Day. Chocolates, roses, diamonds, lotions, massages, you name it, I love it. It gets me so hot that you love to spoil me.

I love to dress up in my skimpy, sexy lingerie. I love crotchless panties with garters and stockings. I make sure my beautiful, big tits are at full attention. I definitely take care of my man, and I expect the same from him. If you're generous with me, I will make sure you're taking care of.

Call Daisy Marie @ 1-866-937-5373
Email-AOL/Yahoo-calldaisymarie