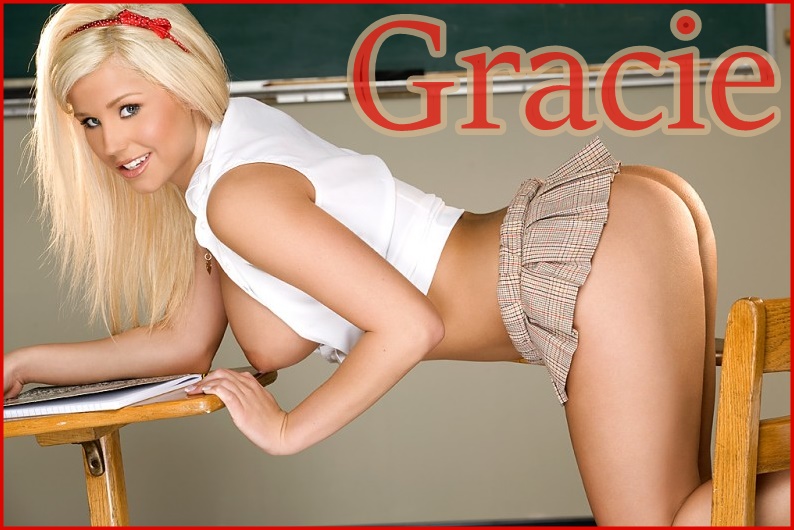 I would love to do a naughty teacher/student role-play with you. I have on my school uniform with my little mini skirt, barely covering my legs and ass. You seem like you had a hard time concentrating today, I wonder why?
We are in the classroom and everybody has left to go home. You call me over to your desk and tell me that I need to be punished for my bad grades.

You sit down in your chair and pull me close towards you. You bend me over your knees. My skirt was sliding up over my beautiful round ass and I could feel your rough hands gliding up my thigh against my silky skin. You give my ass a very hard slap, and then a few more slaps. It was making my pussy extremely wet!

I wonder what you're going to do to me next?
If you're looking for a sexy, naughty student, you're one phone call away from the hottest role-play ever.

Call Gracie @ 1-866-949-4108
Email: playfulgracie@aol.com