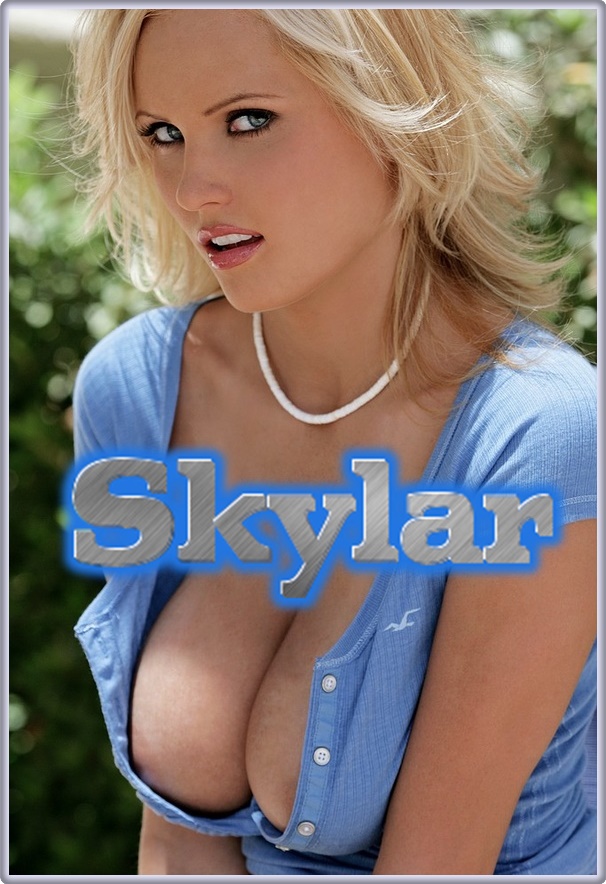 We are in your backyard on a beautiful afternoon. We are kissing so passionately. Your phone rings. You have to answer. It is your office calling you. You take the call inside the house.
I turn up the volume on a sexy song from our playlist. I lie back and lift up my short skirt. I hear your voice from inside the house. I love your voice. The sun warms me; however, the thought of you fucking me really heats me up.
I close my eyes. I feel so good. I slip my panties to the side. I sing some of the lyrics. I let the music take me to a magical spot where time and space no longer exist. Just you and me, in this moment. I pull my breast out and massage my nipple. I give it a little lick. I continue to rub. My pussy aches for attention. My fingers slip inside.
I fantasize you are inside of me. Your thick, beautiful cock making love, fucking me. I let out a groan of bitter disappointment. My pussy is greedy. I wish my fingers were as long as your cock. I take off my panties and lift my hips. I need to go deeper inside of my pussy.
I really start working on my pussy. I ache for an orgasm. I am so close.  I bite my bottom lip and thrust my hips into the air. I plunge my fingers inside. "Fuck me," I whisper out loud with no one to hear. I am so wet and warm. My juices drip down into you chair, but I don't care.
You look out your window and watch me masturbating. You quickly wrap up your call and you slowly walk towards me. I don't know that you have finished your call. Since my eyes are closed, I don't see you standing there watching and stroking your cock.
I open my eyes when I cum. I should be embarrassed that you caught me playing, but I am still so hot. My eyes beg and plead for you to fuck me.
You walk up to me and kiss me. You pin my arms over my head. You slide on top of me. You suck on my nipples. I let out such a loud moan. I love the way you do that. You slide your cock into me and fuck me.
I will remember this moment forever.
.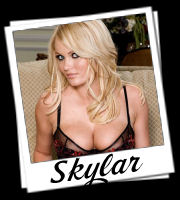 Written By: Skylar
Call Skylar @ 1-866-325-1858
Email- yournaughtysky@aol.com