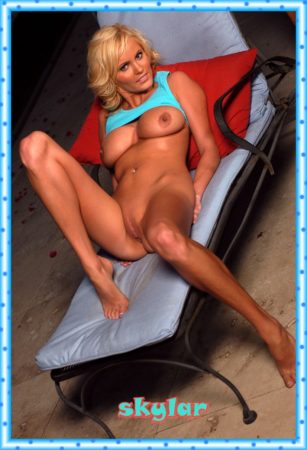 You kiss my lips, and I run my fingers along your cock. I feel you grow and see you strain against your jeans. Oh Baby, fuck me! I am so hot for you. I take off your shirt, and my fingers unzip your jeans. My heart is racing, and I want you. Need you now!
Passion building as my panties become so wet. You slip the dress over my head, and you kiss my nipples. I moan in your ear. You lie me back and kiss my neck and down to my stomach.
I push my fingers under my panties. Craving you now more than ever! My fingers play and penetrate my pussy as an invitation for your tongue and kisses. 
Go down on me. Pull off those panties and kiss my pussy. Let me cum on your sweet, long tongue before you fuck me tonight. 
Your Sexy Girl,
Sky 
.
Call Skylar @ 1-866-325-1858
Email- yournaughtysky@aol.com