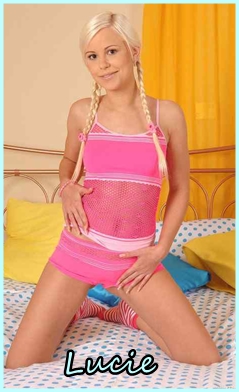 He comes to me in the middle of my favorite Disney movie. I ignore him when he tells me to turn off the tv. He tugs on my pigtails and tells me that it is nap time. Now, he has my attention. I cross my arms and pout. He grabs the remote and off goes my movie. 
I let him know that I am a big girl and not a baby! I don't need a nap! He does not like my childish attitude and that I am fussy, so it is time for an afternoon nap. 
To demonstrate that I am a big girl, I stand up, put my hands on my hips, and calmly state that I am not sleepy. It makes no sense to lie in my bed if I am not tired. I want to watch the rest of my movie while he does his work on his computer. Geesh! 
Now, he is getting mad and frustrated. He spanks my butt one time and picks me up. He carries me to my bed and tugs off my jeans and my shirt. In a sweet voice, I ask if I can wear my pink summer pj's. He hands them to me. I won one battle. Mommy would never let me wear these. 
I curl up in my bed and remind him that I am not sleepy, not even a little. I ask if he will get into bed with me because it is so boring to be in bed alone when I am not tired. He takes off his shoes and jeans and crawls into bed with me. Now it is time to play! My little girl fingers start to wander around inside his boxers. He is not sleepy either. I made him hard and he wants to play daddy/daughter games. Let the fun begin!
Little Lucie
.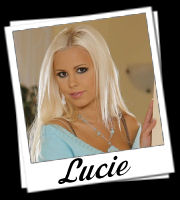 Written By: Little Lucie
Call  Lucie @ 1-888-758-8110
Email- loulou4phonesex@aol.com