My friend said he had someone he wanted me to meet. Of course, I'm expecting some really built gorgeous guy, right?
I show up to my friends party in a sexy outfit; tight, little black & white dress, very low cut to show off my pretty titties, and thigh high stiletto heeled boots. My hair was hanging straight down my back, ready to be pulled, should he decide to bend me over and take me suddenly from behind in the bathroom at the party!
I show up, my pussy already creaming in my panties, fantasizing about this guy with a huge cock. I see my friend and move as quickly through the crowd as I can. My friend knows what a naughty girl I am so she tells me to follow her to her bedroom. I think I feel pussy juices rush right into my boot!
We get to the door and she tells me to enjoy my belated birthday surprise. She gives me a kiss on the lips and a slap on the ass as she closes the door behind me. They're only candles for light. All of a sudden, I feel arms slide around me from behind cupping my tits in small hands. I slide my hands up to feel the hands and discover long fingernails. I spin around in complete surprise and she presses herself into me shoving her hot tongue into my mouth!
Want to know what happened next? Stop stroking your cock long enough to call me. Let's get off together!
.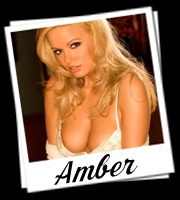 Written By: Amber
Call Amber @ 1-866-418-7166
Email- AOL/Yahoo: hotalluringamber