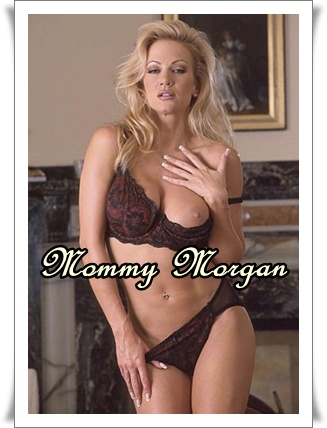 You are ready for a big sexual adventure. Time to play!
I have everything ready for our night of tantalizing desires and fulfilling naughty fantasies. 
I take you to my bedroom where I have pink lingerie on the bed for you to put on. First, let's get you into your pink panties. Next a little sheer pink babydoll nightie of Mommy's. Last, we have a sexy pair of lace top stocking in the same matching shade of pink. You resemble decadent cotton candy. All you need is a sexy pair of heels and a gorgeous shade of fuchsia pink on your lips. Feel your Mommy's hands rubbing you and teasing you through the front of your panties.
I see that bulge in the front of your panties, and that is a signal to me that you are ready for our game tonight. I take you by the hand, and we walk into our guest bedroom.  Mommy's lover is naked on the bed, stroking his big cock. He smiles when he sees you, my slutty, little pink pantyboy. I help you in your heels walk over to him. I pull down your pink panties and make you touch his cock. His cock is big, long and hard. Take that cock into your mouth, and show me what a sexy little pantyboy you are for your naughty Mommy Morgan. 
Call  Morgan @ 1-866-307-4657
Email: callmommymorgan@aol.com