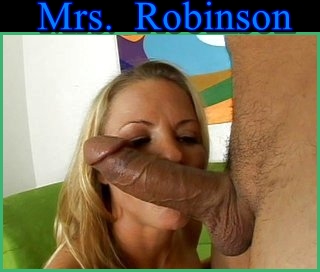 My husband invited a very successful real estate developer over for dinner to discuss a deal. Apparently, this businessman is recently divorced and has a preference for a home cooked meal instead of a five-star restaurant in the city.   I hate cooking in the summer, but I stop at the farmers market and whip up a very nice dinner. Also, it gives me an excuse to buy a new dress.
My husband and his guest arrive. I am thrilled to see a very handsome, sexy black man joining us for dinner. Normally, my husband's associates are off limits, but this man is so delicious and charming that I can't resist. Over dessert, I start flirting with our guest. I can't help myself. I pour him another glass of wine. He says he should decline. It is a long drive back to the city. I invite him to finish the wine and spend the night. My husband smiles. I see he likes the idea. He wants me to seduce our guest.
My husband says he has to take a call in the other room. I invite our guest to join me in the living room for some music and an after dinner drink. I slip my hand between his legs and let him know that my husband could be on his call for hours.  He grabs me and kisses me. I tell him that I have a taste for something big and only he can satisfy my hunger tonight. 
My husband is going to have to listen to this sexy big cock fucking his hot trophy wife all night long. 
Mrs. Robinson