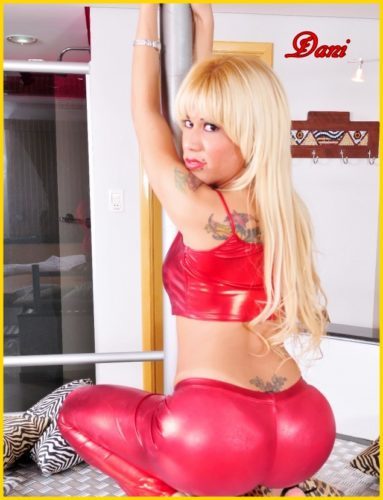 One of my mottos in life is, "Never say, never!"  
He thinks he would never suck a cock, says that is gay. Well, he has never met me. If he were to meet me on the street or at a bar, he would be staring at my sexy ass. A few twerks on the dance floor or me sitting on his lap, he becomes my submissive. He thinks he craves a hot, tight pussy, but he is in for a taboo experience, my cock in his mouth. 
Of course, I always make a sexy first impression. That hot man would not be gazing into my eyes. He would fantasize about his dick in between my perfect lips. His cock twitches, just looking at me. I have the ability to dominate any man on the planet. My body is perfect! With my long blonde hair, my beautiful round ass, and perky tits, I can fool any stranger.  
He has no idea about the sexy package between my legs. When I see him checking me out, I seduce the pants off him. I take him back to my place by promising him the wildest night of sex. My kisses and my curves make him hard. He still has no idea that I'm a Shemale. Before he takes off any of my clothes, I have his cock in my mouth.
My perfect blowjob makes him incredibly horny and willing to do anything to please me. When he is at his most vulnerable, I reveal my hard cock to him. Even if he freaked out, I manipulate him and force him to suck my lovely lady cock. I give him one hot kinky adventure, and he always comes back for more of me.
Now, it is your turn, baby. Never say never! Call me and suck my sexy lady dick!
XOXO
Hot Dani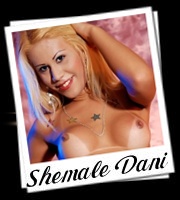 Written By: Shemale Dani
Call Dani @ 1-866-514-4236
Email- Aol/Yahoo: shemaledani