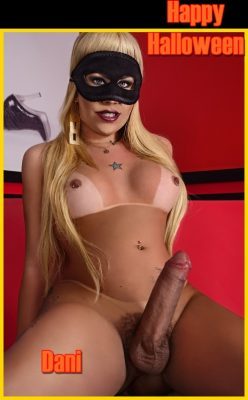 Happy Halloween!
Trick or Treat!
It is the perfect night for a sexual encounter with your favorite shemale.
You are in not in the mood for candy corn or a fun size Snickers candy bar. You have a taste for something a bit more decadent and delicious.
You are craving the feel of a beautiful, long hard cock in mouth. Suck mine, Baby!
Instead of going on a boring old hayride on this naughty of nights, take a ride on me!
My cock is hard and I am ready to play!
Nothing spooky or scary about me!
Love ya'
Dani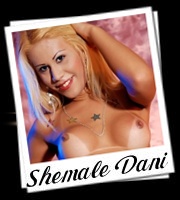 Written By: Shemale Dani
Call Dani @ 1-866-514-4236
Message on AIM- shemaledani