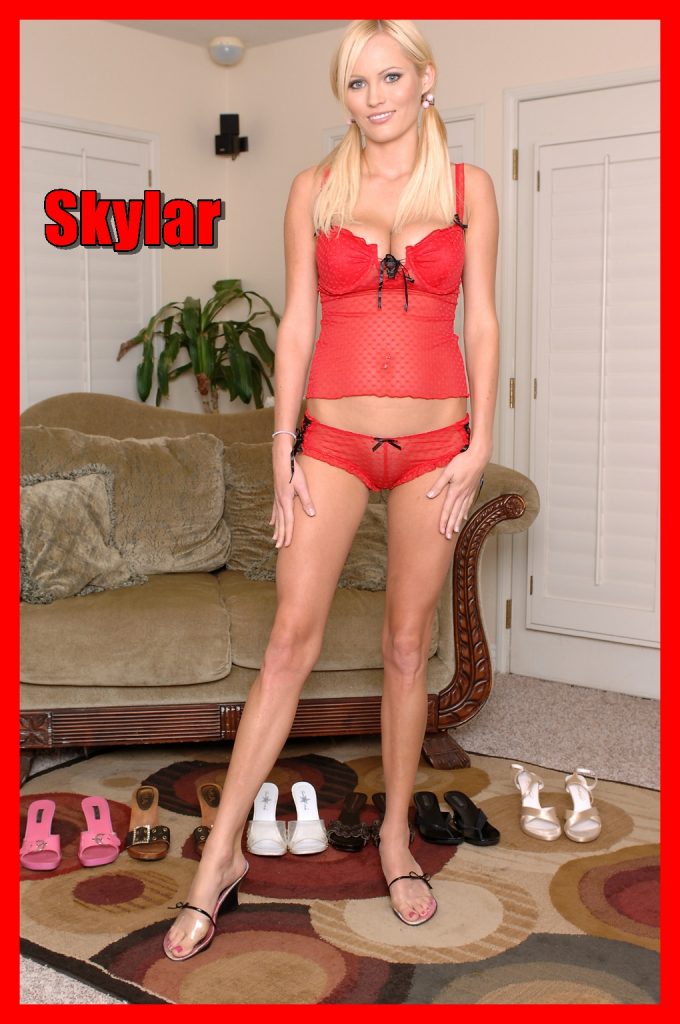 You enjoy ladies feet and shoes. You have an extreme foot fetish.
I love to tease you by wearing open-toed shoes.  I go to the salon every couple of weeks to get a pedicure. I love showing off my painted toes, especially since I know that it makes you so very hard. You are always staring at my feet.
Teasing you is so much fun. I cross and uncross my legs, and dangle a shoe from my toes.  It drives you crazy. I draw you into me, and I easily seduce you because I know your weakness for pretty feet and sexy shoes.
I prey on your weakness because I love a man to worship my feet. Take off my shoe and sniff. The scent of leather and my feet make your cock so stiff. Suck on my toes, each and every one of them. Do it slowly. You are making me wet, so hot and wet! I masturbate for you while you suck and lick on my feet.
I reward you with a footjob and let you cum all over my feet.
XOXO,
Sky
Call Skylar @ 1-866-325-1858
Email- yournaughtysky@aol.com