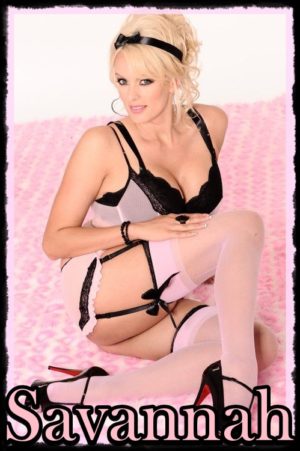 You get me lover every time with that seductive voice of yours. I have to say, it really makes my hot, pussy really wet. I love talking dirty with you at night before bed. We go places I never went before and I thought I went everywhere but you seem to amaze me. I am able to talk to you so easy and without feeling judged. You tell me the feeling is mutual and I'm glad that you feel this way because I really get hot for our naughty time together.
I love getting dressed for calls and I have something special just for you! I'm wearing my pink, sheer thigh stockings with matching garter and black stilettos and an itty bitty black lace thong.
Will you be my naughty lover again, I'm needing you bad. 
Savannah