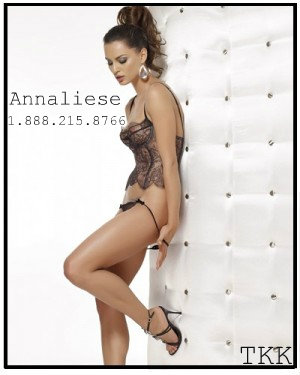 Is domination something you crave? To be completely controlled by a strong, beautiful woman who knows exactly how to bring you down to your knees?
Lately, I have been exploring the erotic world BDSM and finding that it's very, very hot. I am more than intrigued and would love to talk to more men about your experience or role in this lifestyle.
Are you a foot slave? Do you love to worship your Mistress from head to toe? Or, do you beg for pain and like it hardcore, even extreme at times? Maybe a toilet slave? Are you a panty boy that would do anything for a dirty pair of my panties? What about strap-on play, do you love being an anal slut for your Mistress?
Perhaps, you are the dominant one in the relationship, and if so, how do you train your sex slaves?
I would really love to share a kinky fantasy or just a very sexy fetish based conversation with you soon.
.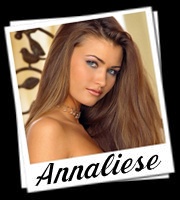 Written By: Annaliese
Call Annaliese @ 1-888-215-8766
Email:  annaliese4anything@yahoo.com