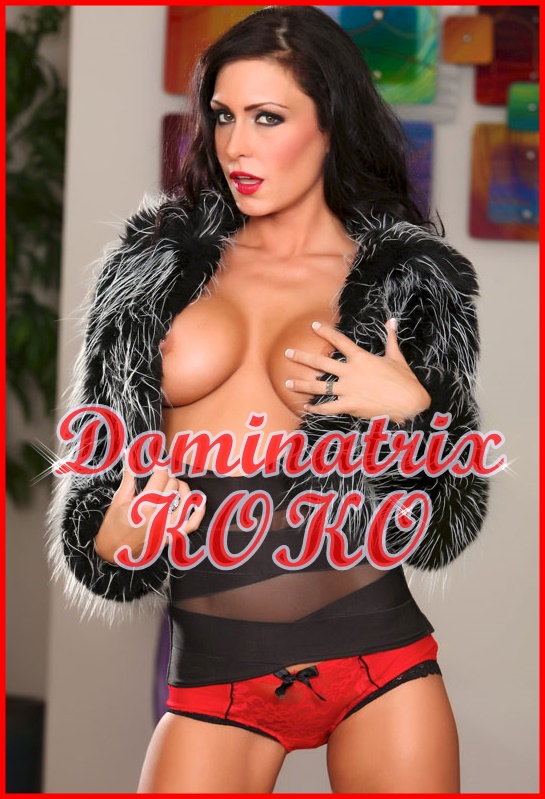 I am an experienced Dominatrix.
Domination is such a general word. There is a huge variety of very different topics that fall under the word domination.
This is for those in need of sex and pain, being controlled by a trained Mistress.
You do not have to understand why you need pain. That is irrelevant. I will give you the pain that you need.
You will be bound, and I will torture you.
Just Surrender!
Give yourself to me.  I own you now. Your balls are mine.
A kick in the balls. The kiss of my whip. Ass torture fucking session. CBT. Tie up your balls and make them ache.
Are you ready for some cruel, wicked phone sex? Leave you with big red marks on your butt and the tops of your thighs. Insanity to some, but I know you need this pain to keep you sane.
Call KoKo @ 1-866-949-5809
Email: AOL/Yahoo-kokowillruinu