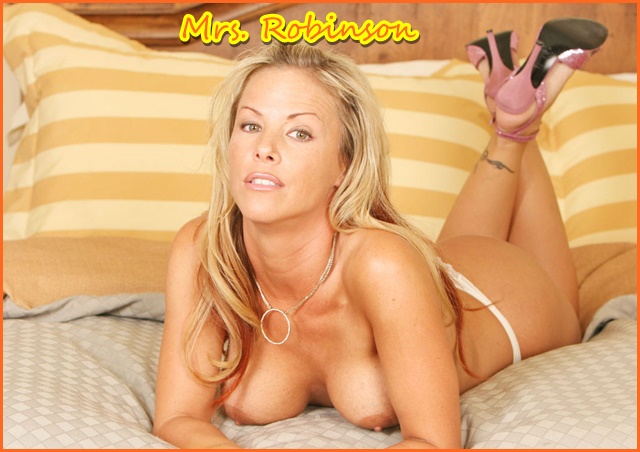 Your Mother's best friend, Mrs. Robinson, needs some help around her house while husband is out of town. 
I have a list of chores for you. The last errand is to bring up a heavy box to my bedroom. I am there, on my bed, waiting for you.  Wearing nothing but a thong and my heels.
You enter the room and find me there.  You are startled, shy, shocked, "Oh, sorry, Mrs. Robinson."
I laugh and encourage you to come in and make yourself comfortable. I pat the bed and invite you to sit down next to me.
"You are trying to seduce me, Mrs. Robinson. I think I should go."
I tell you to get undressed and join me on the bed. I tempt you and seduce you. You have lost all control. You cannot help yourself. You are my hot young stud, and I am one very naughty seductive cougar.
Call Mrs. Robinson @ 1-866-949-6853
Email- mrsrobinson4sex@aol.com