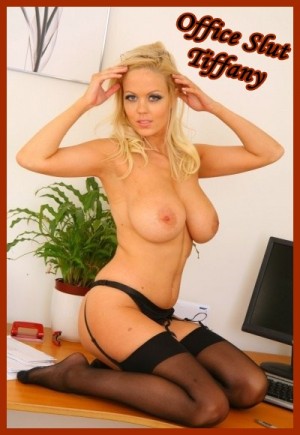 I love to travel so I change my jobs frequently. I just got hired at a company that is in New York City. I know nothing about Wall Street and the stock exchange. I didn't even dress properly for an interview, but I got the job immediately; and was asked to start right then. After I explained that I still had to move, my boss arranged for a hotel. He also took care of the details I left at home. 
The first few days were as expected. I knew nothing about my job, I had no desire too and that seemed fine with my boss. When you are a blonde bimbo with a slamming body like mine, things just go your way.
After my first week, I was beginning to settle in at the hotel, my job and make many new friends. Late on Friday Mr. C. called me into his office for a chat. He seemed in a nasty mood and bitched about his wife. He then asked me if I knew why I was hired. I didn't even try to act innocent. I told him it was because I was a hot blonde slut with magnificent tits that everyone wants to fuck. He finally grinned losing his foul mood and told me he wanted to be shown just why I thought I was hired.
I pulled off my blouse which was straining at the buttons and got down on my knees. I unzipped his pants, spit on the tip of his dick and with an amazingly hot tit job I showed him why he hired me.
Blonde Bimbo Tiffany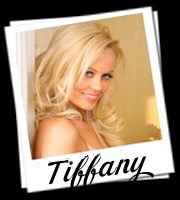 Written By: Tiffany
Call Tiffany @ 1-866-794-8175
Email-blondebimbotiff@aol.com