This horny housewife loves Oktoberfest!
On the weekends, I love to go to festivals in the area and have a good time.  There is nothing better on a Sunday afternoon than hanging out at the beer garden during Oktoberfest.  You know me. I love to dress sexy. Always a naughty time when I wear my little dirndl and show off my assets. I volunteer to serve beer for one the local bars at the festival.  Oktoberfest attracts people from all over the state. Serving the beer gives me a great chance to flirt and meet hot new guys.
I love to tease a man by bending down and showing off my ample cleavage in his face as I set down the beer. Now, I have his attention. A couple of more beers and he won't be thinking about anything except how to get me out of that dirndl and into his bed.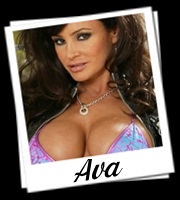 Written By: Auntie Ava
Call  Ava @ 1-888-716-5587
Message on AIM- hotmilfava