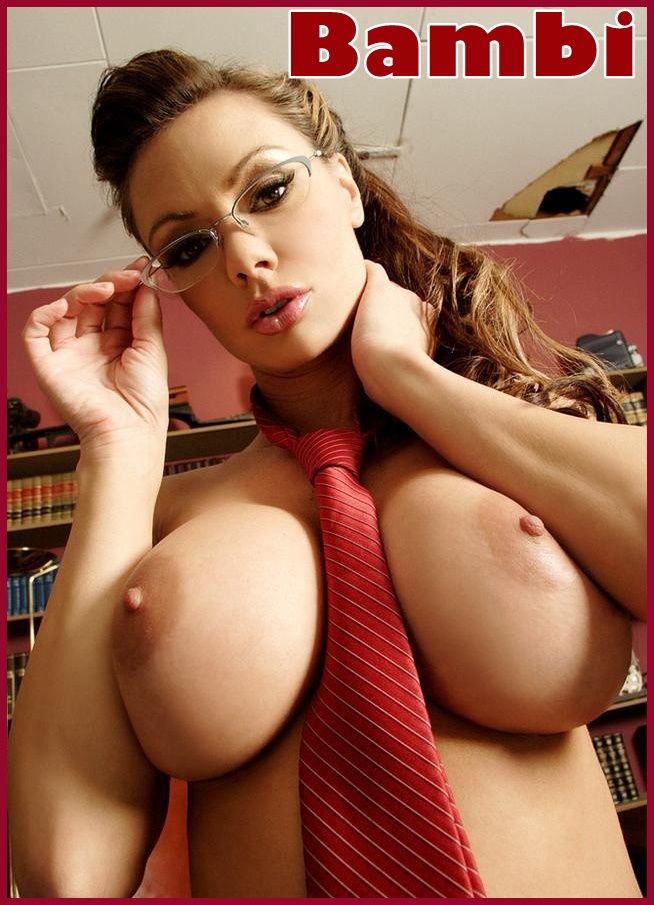 Are you attracted to the blonde bimbo type? I think it's the image of the big boobs, long blonde hair, porno looking girl that makes guys heads turn. But, when it comes time to having a real conversation with her, there's nothing but giggles because she's not capable to have a "normal" conversation.
I am intelligent brunette who can talk about current events and who also can get your cock off better than any trashy blonde. I'm sexy, sophisticated, and I also enjoy sex to the fullest. I would say I am very kinky, and just because I'm college educated, doesn't mean I am not dirty.

Don't let the name "Bambi" fool you, my Mom had a funny sense of humor. Never mistake Bambi for Bimbo.
If you're ready to have a real conversation with a smart, beautiful phone sex girl who can guarantee to get you off better than anyone else, please call me.
Sophisticatedly Sexy,
Bambi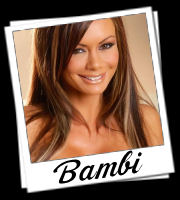 Written By: Bambi
Call  Bambi @ 1-877-399-6245
Email: talknasty2bambi@aol.com