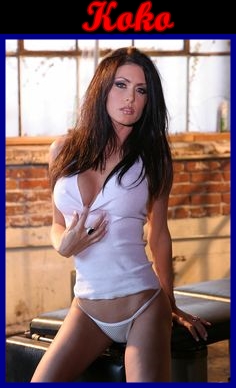 You are the boss at work and at home. You are expected to be strong, in charge, have all the answers, and be there for everyone to lean on you. Life is overwhelming at times.  No man can be in charge 100 percent of the time. You have a need to express your submissive side. Wife does not understand. She is submissive too.
I understand and arrange sessions for the two of us.
We happen to belong to the same gym. I arrange some private time in an unused workout room that stores all the old equipment. Perfect setting for my kind of training sessions. You tell your wife that you are meeting with a personal trainer at the gym once a week. She has no idea what I have planned for you. 
Train you to be the perfect sub! Stretch out that ass for my strap-on and so much more.
Call KoKo @ 1-866-949-5809
Email: AOL/Yahoo-kokowillruinu