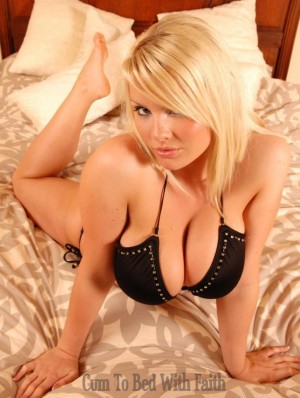 I love how you have been calling me and giving me all your cum. It makes me feel so good the way you spoil me with all your attention and gifts, treating me like a Princess. You know I will do what other girls won't, and when I say I will do anything for you, I mean I will do ANYTHING for you.
I love crawling up into your bed and licking that nice hard shaft, and sucking your cock deep into my throat inch by inch. When you call me Princess, it makes my pussy so wet and that's when I want to get on my hands and knees and arch my ass in the air, and allow you to take me in all my holes like a naughty little Princess.
Every man needs that little temptress Princess in his life to push him over the edge and take all his cum like a naughty little girl.
Cum to bed with Faith I promise to make all your naughty wet wild dreams cum true.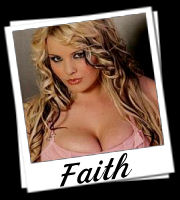 Written By: Faith
Call  Faith @ 1-888-372-9750
Email- cumtobedwithfaith@yahoo.com