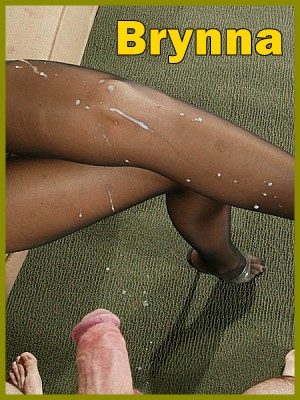 My best friend's brother needed a date to a wedding. It was a very upscale classy wedding. The bride was his boss's daughter. He had to attend. He needed to bring a date that would be hot and could dress sexy but sophisticated. The girl who took with him to his company's holiday party had bare legs and a cheap, tight dress. Everyone was polite, but he wished she was at least wearing pantyhose. 
He explained his failure to impress the management team at work with his date. He suspects they passed him over for a promotion because of his decision of bringing a slutty girl to a social work function. That was my hint to wear something elegant and stunning. 
We went to the wedding as just friends, but champagne makes me horny. The sight of me in my black, sexy pantyhose made me horny. We started making out after the wedding. It should have been odd kissing and letting my best friend's brother touch my legs and tits, but it felt fantastic in the heat of the moment. I sucked his cock, and when it was time, he came all over my sexy black pantyhose. It was very erotic and a little kinky.
.
Call Brynna @ 1-866-511-5538
Email- badbrynna@gmail.com