You have a snuff fantasy. How very fucking nice. You don't really want to die, you just want the excitement and attention. Let's make your fantasy a reality. Stop your crying, and act like a man!
I have planned it just like you imagined. I sold tickets, they're about 100 people in the audience just waiting to see the killing of Mr. F! 
You're already shaking, as I strip you down. Oh fuck me!  It's just as well I am ending you with a tiny worthless cock like yours. 
                    You look out into the audience seeing my guests, you're pleading with them to end this madness. You tell them you will return all their money. Really Mr. F?  You can barely pay your rent. 
I help you to the wheel. You're restrained by your feet and hands. You're pleading with me to stop. I go slowly as my guests have paid a lot for this show.  I stab you first in your stomach. My guests are cheering. I make flesh wounds all over your worthless body. You're begging me now to just end you. 
                      My guests are very blood thirsty, and want much more. I slice your thigh. Now I must work fast before you bleed out.
I turn to my audience and ask them what I should do for the finale? They want to see some serious splatter. I smile and kiss you on your trembling lips. I slice your throat from jugular to jugular. My guest are cheering.  Kill Mr. F! Kill Mr. F! 
The blood spurts hitting me and my guests. Perfect end to my show, and to Mr. F.
.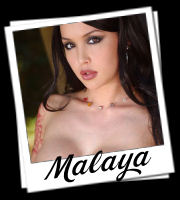 Written By: Malaya Maxxx
Call  Malaya @ 1-866-659-8370
Email: malayamax@aol.com