I notice that while everyone else is have Holiday fun, opening presents, saying "cheers" as they clink their glasses, and eat yummy treats, you have left the room. I wonder what it could be that has taken you away from all the celebrating as you love a good party.
I hear a girly kind of moaning coming from my bedroom. OMG, who is in the room with you? I didn't see anyone else missing. I quietly open my bedroom door and see it is you and all my pretty girly panties and bras are all over my room.
You are prancing around as you try on all my pretty things whether they have been worn or not. What is he doing now? I mean I suspected but I really didn't know, but he has taken out two of my dildos. He is sucking one and begins to pound himself with the other. I start to call him names to humiliate and tease him. He likes it, what the hell? The more I tease him the harder he fucks his holes. Wait till I tell my friends!
.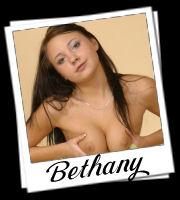 Written By: Baby Bethany
Call Bethany@ 1-866-686-4049
Email: babylilbethany@aol.com