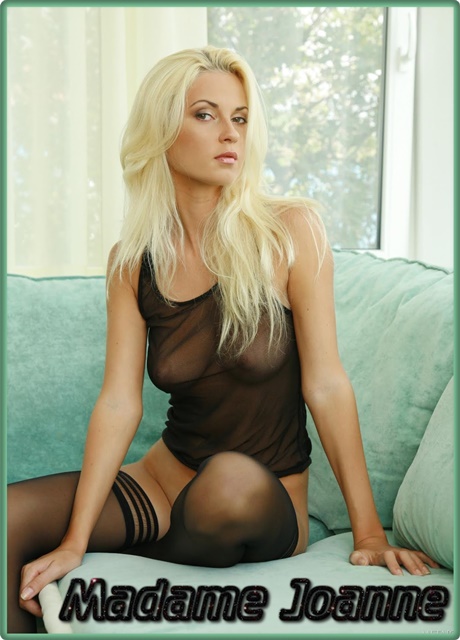 The Madame wants to dominate you without all the whips, chains and paddles? Maybe you are seeking something a little more sensual. Perhaps, a woman who is sexy and confident but has a firm hand to your ass to show her dominance. I don't need to conflict an extreme amount of pain on you to prove you're submissive and weak. I know you are, that's why you're here.

I will make you get on your knees as I bend over and whisper in your ear everything I want you to do. I will take over your mind. You will completely surrender to me in every way possible. You won't even know you're completely being seduced by your Madame Joanne until it's to late- the point of no return. I will have complete control over your mind and body.
Once you're sensually dominated by my voice, body, and creativity you will be begging for more- I promise.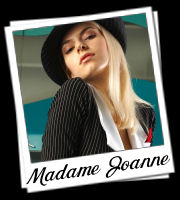 Written By: Madame Joanne
Call Joanne @ 1-866-477-1047
Email- kmadamejoanne@gmail.com