I love role-plays where I am dominate and submissive. It's even better if I get to be a switch in the same scenario. I defiantly can be your submissive little girl who would do absolutely  anything to please you. And of course, I love to be your Goddess that dominates you, and it puts you in your place.
I was in a relationship recently and the sex was amazing. We had sex almost everyday, sometimes twice a day. He loved when I dressed up in sexy lingerie to fit the role-play we would perform. He loved when I dressed in my slutty school girl outfit with stiletto heels and thigh highs. He would punish me for dressing and acting like a slut. He demanded me to bend over his knee for hard spankings on my perfectly round ass.
One of my favorites is when I dressed in black latex with long high heel black boots. My boyfriend would be my bitch for the night. I put on a big 12 inch strap-on between my legs. I showed no mercy when I pounded his holes. His pleading for me to stop would only drive me to fuck him harder and faster.
Now you can see why I am the perfect little switch for all your desires.
.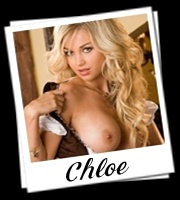 Written By: Chloe
Call Chloe @ 1-866-949-4106
Email- creamychloe@yahoo.com