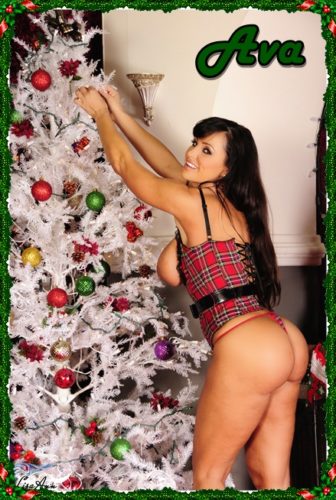 It was an unusual holiday season. There was no large family celebration this year. Traditionally, all the relatives fill Granny's house. There is a big live tree, tons of presents, and every kind of cookie you imagine. All the bedrooms are full by the adults.
You're stuck sleeping on the basement floor with your boy cousins, but that can be fun too. Your older cousins are horny boys. Hearing them talk about Aunt Ava's big tits is exciting.
No one in the family would ever want to miss Christmas at Granny's, but this year is different.
Instead, your parents sent you to visit with your Aunt Ava after Christmas until you go back to school in January. She is your favorite auntie, but you always get so nervous around her. Although she and Mommy are sisters, they're nothing alike. Mommy dresses like a soccer mom, while Auntie dresses like she is ready for a date. She has those sexy big fake tits and dresses to show them off. Mommy can be moody and is always very strict, but Auntie is all about having fun.
Dad suggests sending you to Auntie's after Christmas since she is alone and you could use some cheering up. He sees how bright your eyes become and how much you enjoy her hugs with your face in her tits. At first, Mommy does not think it is a good idea, but she sees you moping around the house, so she agrees that you can go for a few days.
Auntie greets you at the door wearing shorts and a tank top. Only Aunt Ava would dress like it is the middle of the summer on a cold winter's day. The two of you hang out, and she treats you like a man and doesn't talk down to you. She comments on handsome you are and rubs the muscles in your arms and legs. Her caresses and the sexy tone of her voice make your cock stiff. She wears tiny little nightgowns around you at night and at breakfast the next morning. You have to excuse yourself to the bathroom so you can masturbate and cum once again.
On the last day, she asks you to help her take down her Christmas tree. It is a fake white one, very nontraditional, but that is Aunt Ava's style. You brush against her a few times while you are both removing ornaments. There is a raging hard-on, and she notices it. What you don't realize is your sexy aunt gets as turned-on as you are! She takes off her top and shorts and fucks you. After she guides your face to her naked tits, she flaunts her big ass, then she rides you hard, milking your cock.
Fantasy auntie and you cum together! Sometimes the fantasy of an older, very sexual woman is just what you need!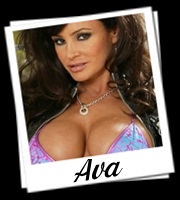 Written By: Ava
Call  Ava @ 1-888-716-5587
Email- hotmilfava@aol.com