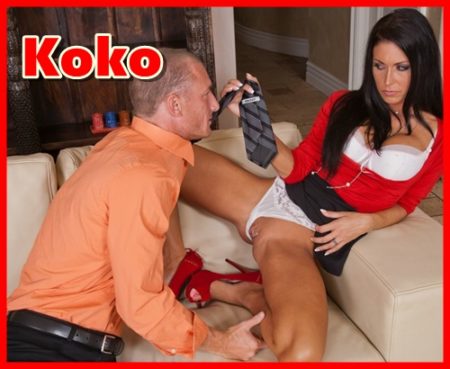 Time to play with Mistress Koko! I am horny and in need of a hot cum bath. Your voice always pushes me over the edge. 
It takes two to tango, and it takes two to make masturbating extra special. When you and I are on the phone together, I slip out of my little Victoria Secret's panties. You get naked too.
My legs spread open, and I feel the heat and wetness rising between my legs. I hear your breath, and the tone of your voice change as your cock grows and becomes wet.
My soft moans excite you to stroke harder. My voice controls your cock. You tell me how and where to touch my tight, pink pussy. I feel your presence, and you feel mine. We excite each other as we get closer and closer to cumming together.
Mistress Koko 
.
Call KoKo @ 1-866-949-5809
Email: AOL/Yahoo-kokowillruinu