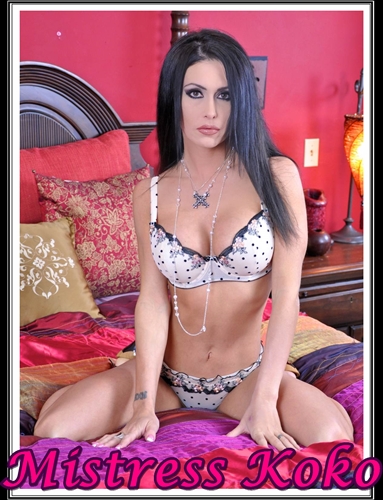 I dominate and control you. You worship me, and you are my loyal submissive slave. You're eager to please me and never disappoint. My voice controls your orgasms, and you become excited with anticipation for your next session with me. You need me. I am in your head and your heart. Your desire to serve me and obey me. I own you. 
When you need a good orgasm, I make sure you get one. Although, they're times when refraining or prolonging your cum is best for you. I edge you, deny or ruin your orgasm. Possibly, you need a rough strap-on session. Trust the process. You need me to think for you, so let me. Don't fight, just submit and serve me well. 
They're times when you need to be punished. Spare the rod, and spoil the slave! They're times when you need to be coddled. I give you encouragement and coax you down a new path. I reassure you that everything is okay and fate will ensure a happy life for you. 
You are brainwashed but in a good way. I know your secrets and your desires. I know you better than anyone else on the planet. I understand and accept your fetish. You may not know what is best for you, but I do. Mind control may sound like a negative thing, but in your case, my little weakling, it is necessary.
Your Mistress Koko dominates you, and you are one happy little slave.
Call KoKo @ 1-866-949-5809
Email: AOL/Yahoo-kokowillruinu