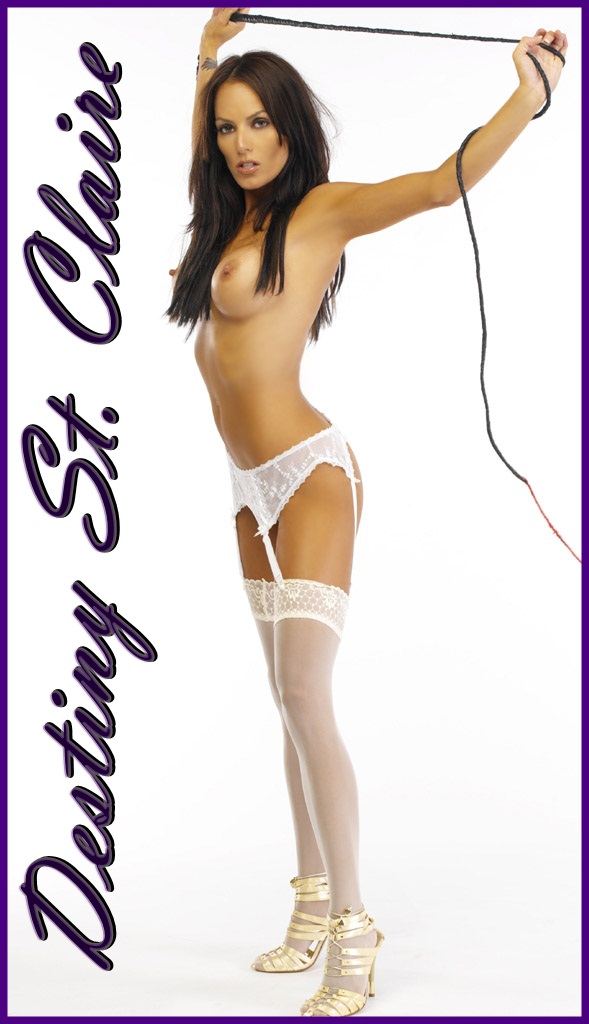 I just love being in control of your cock. It gives me total ownership of your weak pathetic manhood. Why do you look at me like that? You know how much that angers me, causing me to really torture you, but still you continue to annoy me. It's okay, let me put my wicked mind to work on ways to make you my personal slave.
I know you secretly want to be in pain, sometimes pain is all your twisted fucked up mind thinks about especially when you are in my presence.
Maybe when your cock and scrotum has been inserted in my special vice, only then will you be satisfied. Yes, my little fuck boy, bow down to me! I am the only one who really understands your demented fantasies and you will submit to my extreme pain therapy. Tonight it is your time to be punished!
Call Destiny @ 1-866-949-4101