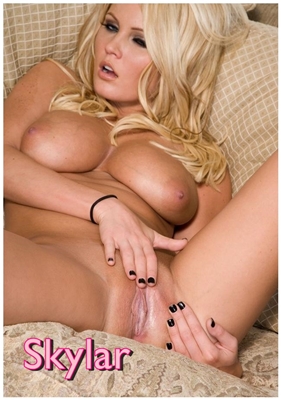 I cum for you.  You cum for me.
Should be as simple as 1-2-3.
It is not that simple as it should be sometimes.  The demands on you and the pressure of everyday life are tremendous. Work stress, long hours. family issues. We don't always have time to play, oh but when we do, we sizzle! 
My fingers glide deep into my pussy. I hear your hand stroking your cock, pumping up and down for me. You want to listen as my fingers work my beautiful wet pussy. You get so excited. 
We fuck ourselves, we fuck for each other, the intensity building and building until we cum together.  
Love you,
Skylar 
Call Skylar @ 1-866-325-1858
Message on AIM-yournaughtysky