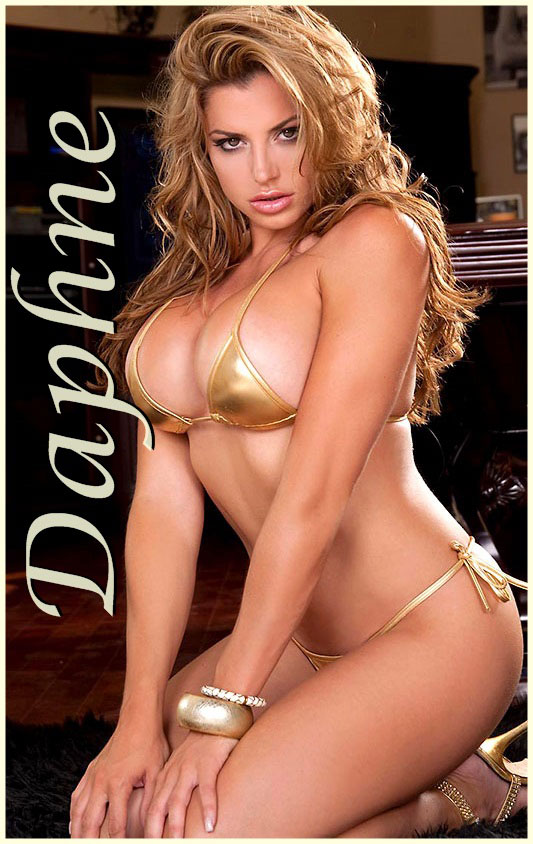 Treat me like a queen and show me the worship this banging body deserves. Don't you realize you dirty boy that if you please me, I will please you. I need it slow, I need the build up. Let's make our sessions like a hot date. I want to flirt, tease, and then fuck your brains out but only after I have come all over your handsome face several times.
Come up to me and let me taste my pussy juices on your face as we kiss, let me press my magnificent tits to your strong chest. I feel your rock hard dick against my pussy, but not yet lover. I wrap my long legs around your back and finally I guide you into my warm, wet pussy. I groan with pleasure as you begin to pump me.
Slow things down a bit, pull out of me so I can taste my juices on your cock as I lick them  off. I want to finish our session with me riding you while feeding you my hard nipples. Perfect!
Call Daphne @ 1-866-676-9681
Message on AIM-xoxodaphne