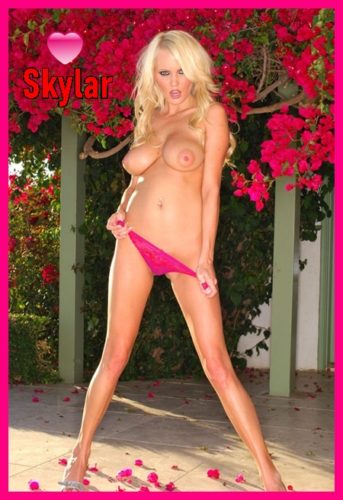 Celebrate the spirit of Feb 14 with me. Instead of a big, over-priced bouquet of red roses for Valentine's Day, how about a romantic adventure instead? Let my voice seduce you, and my curves make you hard.
In Celebration of Valentine's Day, take me out for the afternoon during our sexy call. I wear a pretty sundress, and the California sun warms us. We take a walk in the rose garden at the Botanical Garden south of the city and find a secluded, romantic spot. The fragrance from all the roses is hypnotic but not overwhelming. We spread out a soft blanket for the beautiful picnic prepared for us. I talk you into taking your shirt off and talk me into showing you my hard nipples under my dress.
As we hold hands, the passion between us grows between us. Our kisses become incredibly intense, and I need you now! I need you to fuck me. We are not usually rule-breakers, but somehow rules don't seem to matter at this erotic moment. You stand up and walk over the roses. You spread rose petals all over the ground for us. I join you. As I walk towards you, I push the dress off my shoulders, and it falls to the ground. I stop for a moment, to unhook my bra. I let it slip from my fingers, and it falls to the ground. Then I walk over to you, and you pull me deep into your arms.
I slide down to my knees, and I suck your cock. The sunlight makes my eyes and hair sparkle. You love my blowjobs, but you know my pussy aches for your cock in me. I lie back on the ground in front of the bed of roses, and I feel the soft rose petals on my back. You pick up a pink rose petal and brush it against my nipple. I shiver in anticipation and excitement. I spread my legs and my body aches to feel you. You tease and make me wait. As your fingers trace the rose petals against my tummy, I kiss the top of your head and rock my hips to tease your cock.
You grab a handful of petals and decorate them over my body. You admire the sight of your handiwork as you spread my legs. Your strong hands grab my legs, and you put them over your shoulders. Then you lift my hips and thrust your big hard cock into me. OH, I moan and groan. The park-goers watch us from a distance. They admire the beauty and sensuality of you fucking me on a sunny afternoon to celebrate Valentine's day.
.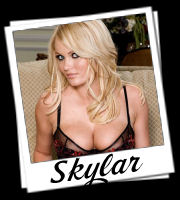 Written By: Sexy Skylar
Call Skylar @ 1-866-325-1858
Email- yournaughtysky@aol.com