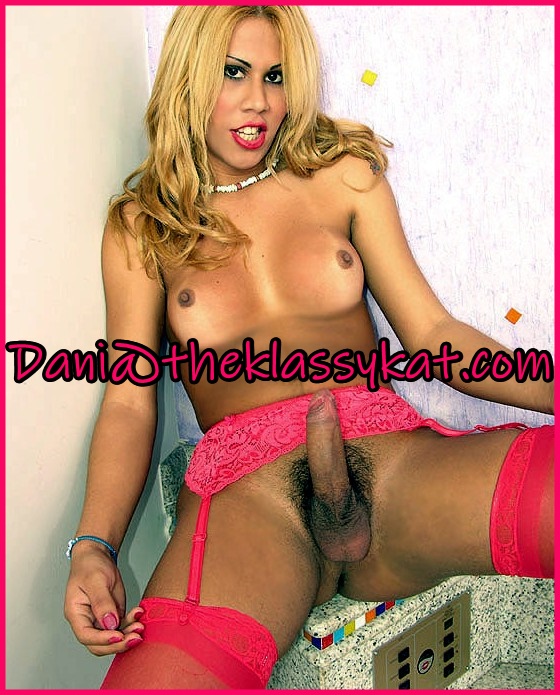 One of my dearest shemale friends and I went to an alternative lifestyle sex club on the North Side of the city. It was a wild night. It was invitation only, and I was lucky enough to get invited. As soon as we got to the party, my friend and I popped a little blue pill, so we could fuck and stay hard.
There was a big party room with a big long bar and red letter booths. The room was dark with black lights and pink neon lighting.  There were lots of little private rooms with a bed for intimate encounters. I wore a sparkly white dress, which really stood out in the dark room. Getting a man's attention and getting his cock hard for me was my goal for the night.
My shemale girlfriend and I spotted the only black alpha male there. Everyone wanted to play with his big, black cock. I am sure it was a bit overwhelming for him. I had played with the hot guy who was bartending that night. He sent over a drink to the black man and gave a recommendation for my oral skills.
The man invited my girlfriend and me to a booth that he had reserved for the night. The three of us were groping and stroking while we made out. He asked if we wanted to wait for a room to become available. I put my hand in his lap to ensure he was well hung and ready to fuck.
Instead of waiting, I suggested that the three of us head back to my place. Three cocks, two sets of tits…you can imagine what a fantastic night of fucking and sucking took place.
 .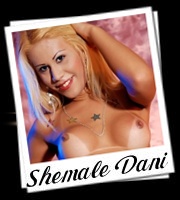 Written By: Shemale Dani
Call Dani @ 1-866-514-4236
Email- Aol/Yahoo: shemaledani