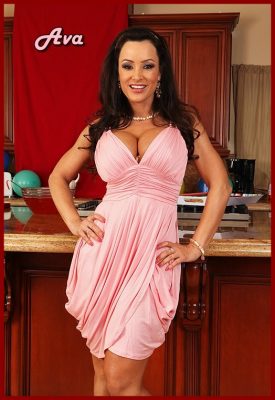 Your wife's mother needs some work done around her house, and of course, your wife volunteers you to help out. You don't really have any extra time. You can't remember the last Saturday that you got to play golf. 
At least, your mother-in-law is hot! Very curvy! Nice to look at and she dresses to show off those huge tits of hers. Very friendly and affectionate too. 
You stop by one evening after evening after work and you find Ava getting ready to go out with her girlfriends. She asks you to zip up her dress. Wow, those tits are pushed up high and that cleavage of hers is super hot! You wished your wife would dress like sometimes. You tell her how nice she looks. You are blushing and hard. She is flattered by the compliment and cancels her plans. She pours you a glass of wine and invites you to sit on the sofa with her. 
Now, you know you should be a good boy, decline her offer, and get back home to your wife. How can you resist those mature womanly tits when they're being offered to you in such a seductive way? 
Ava is one hot cougar! Always on the prowl for her next conquest!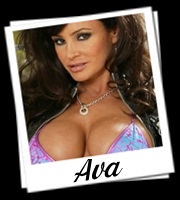 Written By: Auntie Ava
Call  Ava @ 1-888-716-5587
Email- hotmilfava@aol.com