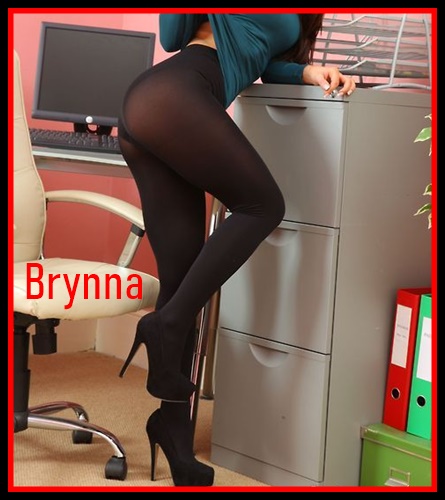 I just got off the phone with one of my favorite callers. He is wearing his black control-top, Silk Reflections pantyhose under his suit pants at work. There is a new girl in the office. I suspect that she is looking to make a good impression and might not have a lot of money to fit into their office setting yet. According to my caller, the new office girl is wearing platform heels and a short skirt with very sexy sheer to the waist pantyhose.
Hearing her high heels click as she walks past his office was driving him crazy and making him all hot and hard. He pretended to get a cup of coffee and followed her around the office as much as he could. She bent down and opened a file drawer. He could see up her thighs under her skirt. Then he had to retreat to his office, lock the door and call me.
Of course, I teased him, showing him no mercy. I know what my caller wants to do. We did a role-play where I was the new girl. He called me into his office and bent me over his desk. He slowly unzipped his pants and rubbed this hips covered in black pantyhose against mine. The friction between our pantyhose, even in a role-play, was enough to make him cum in his own pantyhose.
If you have a legs or pantyhose fetish, call me for a hot role-play!
.
Call Brynna @ 1-866-511-5538
Email- badbrynna@gmail.com