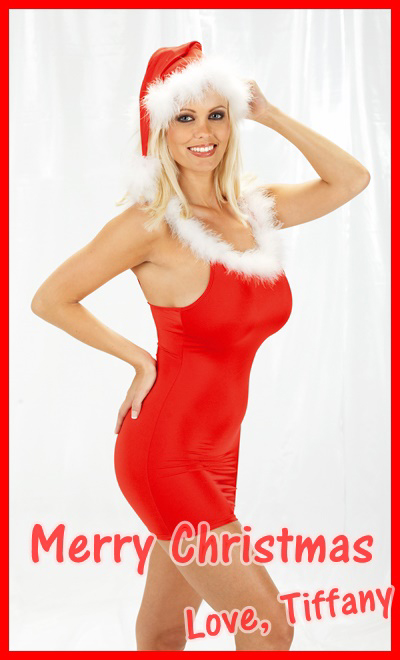 Happy Holidays from your favorite blonde bimbo. I am laying under our Christmas tree wrapped and ready for you to open your present. I can already see how excited you are as you know just what your gift  is.  Don't take your time unwrapping as my big tits with hard nipples, soft silky skin, round spankable ass and creamy hot pussy is waiting and ready for you. Don't be a tease! Maybe you need some help?

Now it is my turn to enjoy my big, hard present. I see you're wearing my favorite red  silk boxers but they certainly won't be on for very long. I can't wait to lick that first drop of pre-cum and feel your heavy balls in my soft hands. My first gift to you is a long, wet, hot blowjob, as your first gift to me is a thick, hot creamy load of cum.
Next, you'll give me the gift of your lips sucking my nipples, lol or is that my gift to you lover? We have so many gifts for each other, I think it will be a long exciting night of just you and I. Unless of course, you want that beautiful young woman who helped us in the lingerie store? Oh how I do love the season of giving and sharing.
  Love, Tiffany
Message on AIM-blondebimbotiff