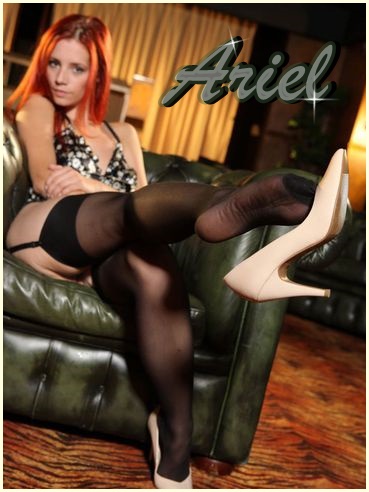 You love when I wear my sexy nylons. I bet your cock gets rock hard. Even when you were a little boy, you loved watching your mother put on her pantyhose, and now you have a hot, young, redhead slut to fulfill your every fantasy.
Sometimes you like for me to sit next to you and massage your cock and heavy balls with my feet. The feel of silk rubbing up and down your shaft, my sexy toes tickling your balls, and working all the way up to your mushroom head makes you go crazy. I have to play with my pussy, I get so hot watching the pre-cum drip onto my nylon toes.
You want more so you rip my pantyhose and slide your big, dripping wet cock in my hot pussy. You fuck me so good and so hard, thrusting deep with my silky pantyhose wrapped tightly around your shaft. It's more than you can take. I feel you explode inside me and it makes my pussy squirt all over you. I do love the way we fuck.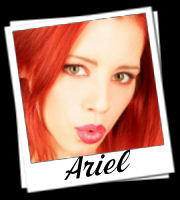 Written By: Ariel
Call Ariel @ 1-866-307-3327
Email- badlilariel@aol.com