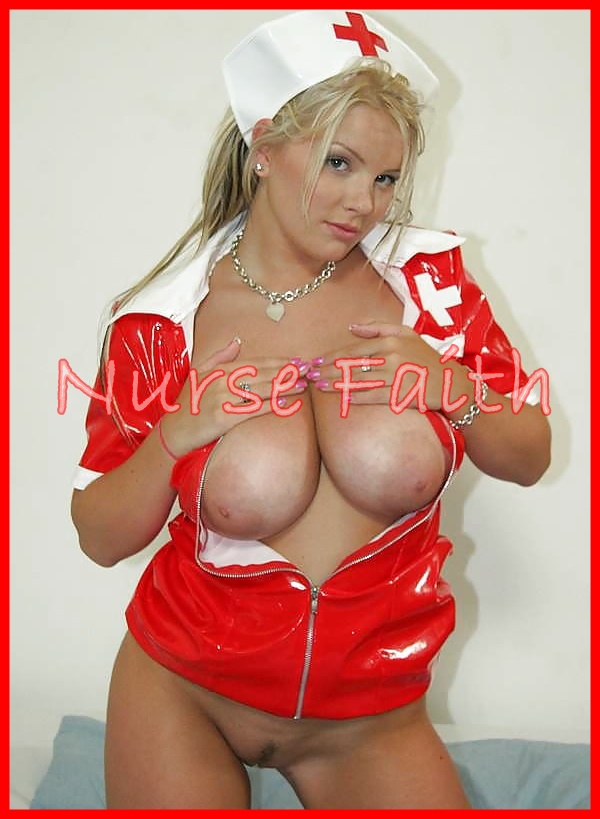 Let's do a little role-play today where I am your hot nurse.
I need to get a sperm sample from you, but today you won't be going into a little room and looking at dirty magazines. I am going to lend a helping hand and maybe my nursing specialties will help you get what we need from you.
Perhaps, if I unzip my uniform will help? Let's take off your pants and see what we are working with. Oh My! Nurse Faith is very much impressed! Why don't I massage your balls and you can start stroking your cock for me. Your balls feel so heavy and full in my hands.
I'm getting turned on looking at you with your throbbing cock in my face. Maybe I should put your cock into my mouth a little bit and slide my lips all the way down your shaft. You like that, don't you? I can't help but to slide my fingers to my pussy and rub my clit.
I want your cock so bad inside of me. In fact, lay down on the table and let me straddle you. I can't stand it any longer, I need your dick in my wet pussy right now. I slide down and feel all 8 inches go inside me. I thrust and pump myself up and down and I feel your cock about ready to cum. I arch back so your cock slides in me deeper and you squirt your heavy cum load inside me.
Oh shit!! We needed your sperm sample. I guess we will have to wait a minute and try again.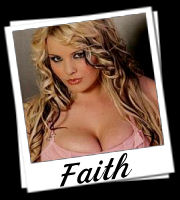 Written By: Faith
Call  Faith @ 1-888-372-9750
Email- cumtobedwithfaith@yahoo.com