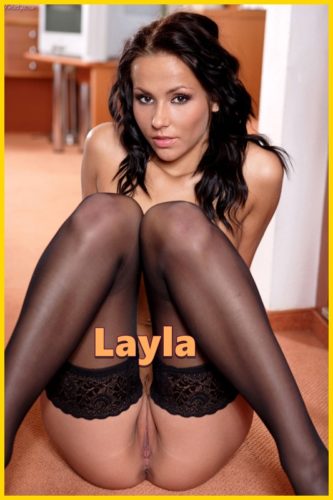 There is something so sexy and slutty about a beautiful pair of black thighs. My black thigh highs make my legs look incredible with just little creamy white leg exposed. I know the sight of me in black thigh highs makes you hard and horny for me. 
Tonight, I wear them for you and nothing else. 
I am a midwest girl who has been wearing pantyhose for church on Sunday, weddings and fancy social events, but thigh highs are for the bedroom. They make us both feel hot and sexy. 
I love the way they look and feel on my legs. I get turned on wearing them for you. Even with nothing touching my pussy, I get so wet! 
What really turns me on though is how excited you get when I wear my black thigh highs. The foreplay lasts a little longer, your dick gets a little bigger, and you fuck me much harder.  
Your Sexy Girl,
Luscious Layla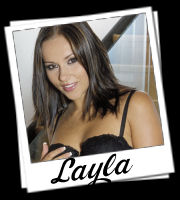 Written By: Layla
Call  Layla @ 1-877-470-3643
Email- klassylayla@aol.com