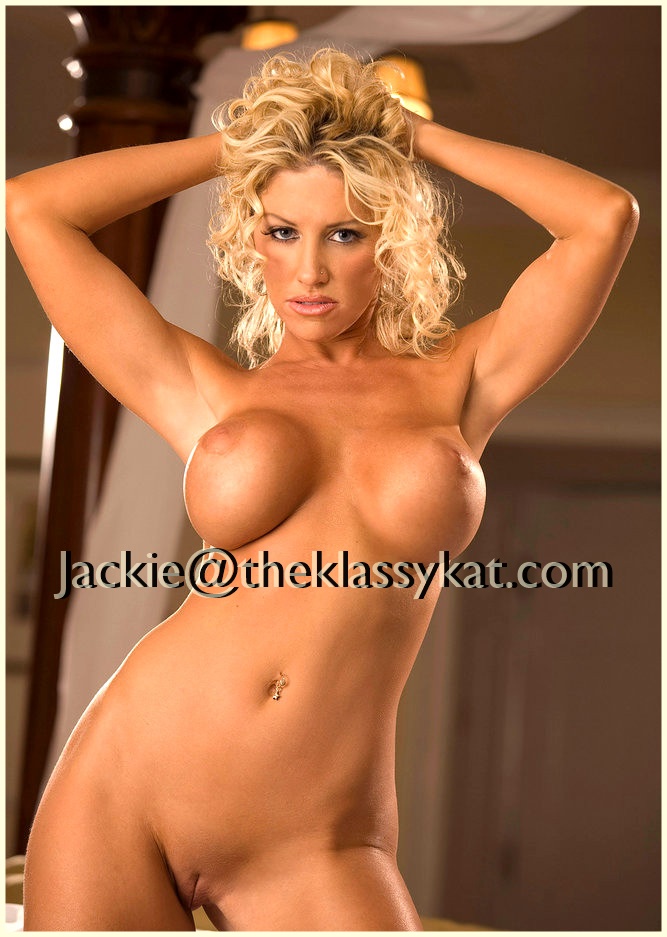 I am feeling very playful today. I have a very long "to do" list of household chores that I should be doing. It's kind of hard to think about my housework because I am feeling so horny. My husband left the house very early this morning. He went to the gym for an early morning work out when I wanted an early morning fuck from him. He should know better. When I am horny, I am going to get fucked.
After my shower, I walk around my bedroom naked. The curtains and blinds are open. I like the feel of the warm sun on my naked skin. Secretly, I hope you, my sexy neighbor next door, is watching me.
Hoping you like what you see and send me a text asking if you can stop by for one of our late morning rendezvous.
Call Jackie @ 1-866-949-9737
Email: AOL/Yahoo-jackie4pleasure