After a shower in the morning, you open the door to the bathroom because of all the steam. You wipe the mirror and start shaving. You slather the thick shaving cream on your face. I sneak into the bathroom. I sit and watch each careful stroke on your face. I love watching you shave.  
You notice me and ask me, "What are you doing, Miley?"
 "Nothing, Daddy." After a few minutes, I ask you, "When I will get to shave like the big girls?"
You smile and walk over to me. You put some shaving cream on my nose and give me a big kiss. Finally, you see a smile on my face. You pull down my little cotton panties and spread my legs.  "No hair there yet, little girl, but I know lots of other things that big girls do." You kiss that sweet little mound. I tingle all over! 
"Love you, Daddy."
XOXO,
Miley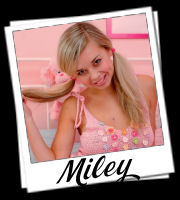 Written By: Miley
Call  Miley @ 1-888-554-8411
Message on AIM- daddysgirlmiley