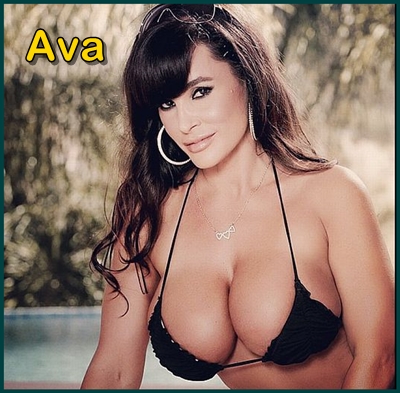 I am enjoying the last beautiful days of summer. My lover took me up north to his lake house for a couple of days. The days are warm, but the nights are chilly. Perfect weather for fucking and sleeping naked with his face nuzzled into my big tits.
Today, the sun feels hot on my skin. There are few fluffy white clouds in the sky. We spent the day on the lake in his boat. I love boating. I find it so relaxing. He takes me out on the boat to go fishing. He fishes with great focus. Me, not so much. I cast my line and then let my fishing pole rest between my legs and read an erotic novel. He shakes his head but doesn't complain.  I feel the pole bend and set the hook. I reel in a fish, but it has to be thrown back because it is too small. Enough fishing for me, I go back to my book of salacious fucking and kinky fun. 
Another hour goes by, and I get a little hot. I slip off my t shirt. There I am in my black bikini top barely covering my big round full tits. He pulls up the anchor. We need to move to another spot. I am surprised because he has caught quite a few fish here while I was reading. I enjoy the ride and watch him drop anchor again. We are in a beautiful quiet cove. Instead of grabbing his fishing pole, he unzips his jeans. Ah, his cock is hard. We end up in the center of the boat, I suck his cock, and then I ride him. We really go at it hard! The boat starts rocking in the water. The conservation guy approaches, sees us fucking, tips his cap and goes on his way. It is exhilarating to be watched.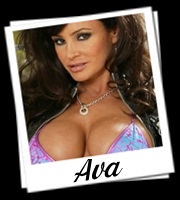 Written By: Auntie Ava
Call  Ava @ 1-888-716-5587
Message on AIM- hotmilfava