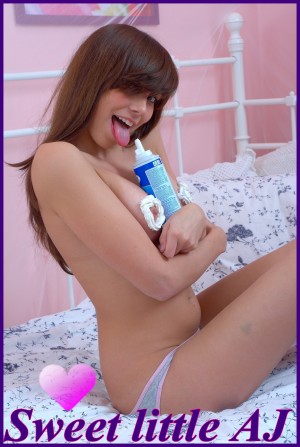 Everyone thinks I am just sweet as Banana Cream Pie!  I do love cream, but not the kind you eat. Wait, well you do eat it *giggles* but I would rather that special salty cream in deep inside my tight, teen pussy. It makes me crazy that my sperm donors/victims.. I mean handsome older neighbors keep moving away. I hate the wife's attitudes, I mean I just want to borrow their husbands. 
My parents are going out of town, brother is in college so they asked one of their friends I never met to look after me. *stomps feet* I am not a baby! Things changed when he got to our house. OMFG, he was older, hot and was a college professor. I sometimes think my parents haven't a clue about the real me.
Our first night together he was very chatty, I mean on and on about books I should read. *rolls eyes, and yawns* I had to stop this right away as we had only 3 days and I intend to make the best of it. I went up to get ready for bed, and came down in a cut off tee and pink panties. What? That is what I sleep in. His eyes went wide, he said he needed to make a phone call but I walked right up to him and pushed my eager teen tongue in his mouth. Yummy, he tasted of cigars and whiskey. 
I suppose you want to know more because you are a bit of a dirty man. Do you think I kiss and tell? So…..I will tell you all the naughty details skipping any kissing.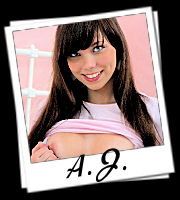 Written By: Sweet Lil AJ
Call  AJ @ 1-866-935-9411
Message on AIM- sassyteenaj