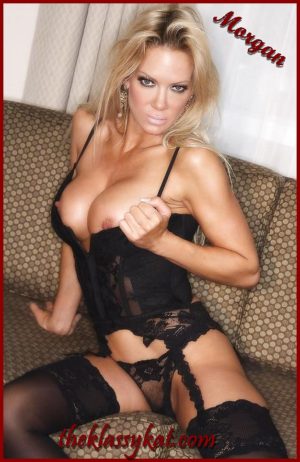 Hey there Cutie! I caught you wearing my panties. Now, Mommy Morgan has a surprise for you.  I have a super sweet pair of pink panties for you. Oh, your new panties look adorable on you. You might as well try on the matching pink bra. You look so girly! A pair of white stockings would really complete the look.
Mommy is transforming you into a beautiful and sexy girl! By throwing away all of your boy clothes and painting your room pink, we can let your inner Diva start to blossom. Being a girl is so much more fun. There is the hair, the makeup, the lingerie, but oh so much more.
The heels will help you learn how to walk like a girl, but I want to teach you how exciting it is to be a sexy/slutty girl, just like your Mommy Morgan.  One of the first lessons is how to have orgasms like a girl!
Love you,
Mommy Morgan
Mommy Morgan Knows Best
Call Mommy Morgan @ 1-866-307-4657
You can also visit me at Smitten Kittens
Message Me on AIM [callmommymorgan]
Email Me