Growing up, my parents were gone a lot. They both had busy careers, and both of them traveled for business frequently so over the course of years, I had three different nannies. My favorite one was Tom.
Tom was really funny and silly. He made me the best chocolate chip banana pancakes and would play all sorts of games I made up to entertain me. But my favorite memories of him were our sexy bath times.
One night, it was getting late and Tom told me to start getting ready for bed. He drew me a bath while I brushed my teeth, and as I stood there watching him leaning over the tub, squirting bubbles into the water, I started to feel funny between my legs. I rinsed my mouth out and took my clothes off as Tom stood up and turned to face me. He immediately looked away, but then his eyes moved back to me. My breasts were developing, and a tiny bit of hair had sprouted on my pussy. It was like he wanted to look but didn't think he should. I was between him and the door, and an awkward silence filled the air.
"Um… ok, excuse me," Tom said as he started trying to get around me and leave.
"No, wait… would you please stay with me?"
Tom kept his eyes on the floor. "Annaliese, I should go. This is inappropriate."
The funny feeling between my legs had become more intense. I noticed Tom had a big bulge in the front of his pants.
I stepped into the tub, laid back and spread my legs.
Tom couldn't avert his eyes any longer. He stared at my teen pussy with the strangest look on his face. I slid my hand between my legs and said, "let's play a new game."
'Sexy Bath Time' became my favorite of all the games Tom played with me.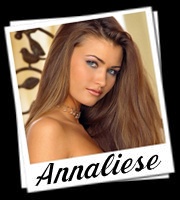 This Klassy Kat Phone Sex blog written by Annaliese.
Call Annaliese at 1.888.215.8766
for Phone Sex. Visit Annaliese's web site