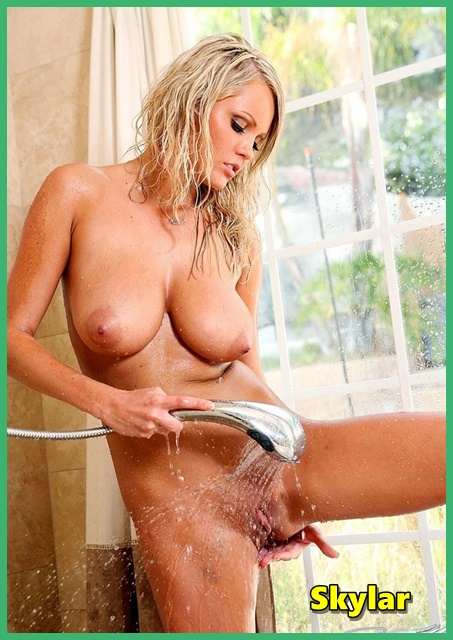 You live in the apartment next to mine. Maintenance has to turn off my water to fix a plumbing emergency.  It is Saturday night, and I am supposed to be getting ready to go out with the girls. We have plans to hit a hot new club. One of the girls is dating a bartender, and he will hook up us with free drinks. I have been looking forward to going out all week, but I need a hot shower to get ready.
There you are all snuggled in on a Saturday night. You have your beer, pizza and porn hooked up from your computer to the big tv screen.  You pull down your pants and start to stroke. It is just getting the good part when there is a knock at your door.
There I am standing in a towel, begging to borrow your shower. I hear the porn and suggest that we take a very long, steamy shower together. Would rather stay in tonight and fuck you!  I am very sexy when wet!
Your Sexy Girlfriend,
Sky
Call Skylar @ 1-866-325-1858
Email- yournaughtysky@aol.com