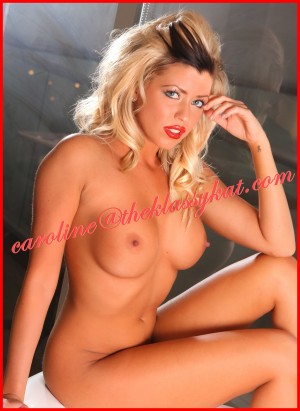 When I don't hear from you for a couple of days, I start going crazy because I need your touch. I know I don't feel you physically but mentally I need it. It's your voice that stimulates me. When I hear your masculine voice on the other end of the phone, my pussy instantly starts to moisten.
Pleasing myself without you is not the same and my orgasms are not nearly as intense as when I am with you. Do you feel the same or is it just me? I hate to think of the thought that you get off without me, but of you do, is your orgasm any different? I like to think that as much as we want each other, we need one another.
I want you now and I am needing your touch.
Call Caroline @ 1-877-516-0306