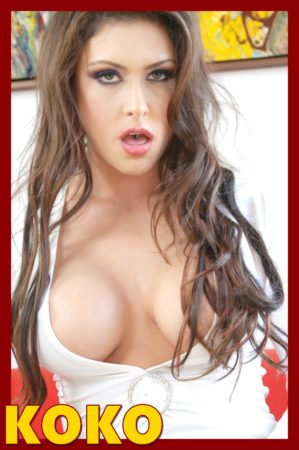 JOI Phone Calls are so much fun! 
Great for guys who are doing their first phone sex call or for guys that are very experienced and just want to kick back and let me take charge of their orgasm. 
My voice will lead you, control your hand, and masturbate for me. 
Look into my eyes, pick up the phone, order a call. Lube up your cock and get ready for a nice long masturbation session for me. Stroke and stroke for me. I will edge you, and that cum builds up.
My words dominate and control your hand. Don't you worry, I won't forget those balls. You will play and stimulate your balls too. My sweet, soothing voice will help you relax but then slowly build in intensity as you begin to pant and moan as your cock becomes stiffer and stiffer.
You beg and plead with me to let you cum. Trust my process! I know when it is time for you to cum.
Your Sexy JOI Instructor,
Mistress Koko 
Call KoKo @ 1-866-949-5809
Email: AOL/Yahoo-kokowillruinu