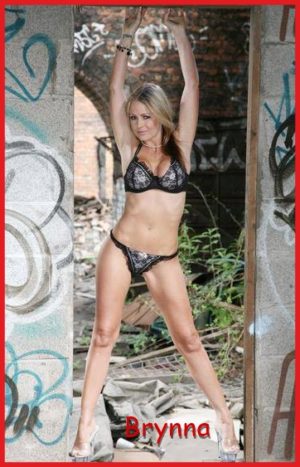 Humiliation is the name of the game for you. The more humiliated you are, the more excited you become. Being put on display in very embarrassing situations is thrilling for you, and entertaining for me. 
You work for me in the red light district. There are clubs for every erotic desire lined up on both sides of the street. I own one of the best clubs, and you are my star. Every night, you perform up on a stage in front of a large audience.  Before the show, you and I stand on the street, wearing only our lingerie to lure people into my club. Yes, you wear whatever slutty little outfit that I select for you: corsets, bustiers, bras, thongs, stockings, pantyhose, chemises, bodysuits. You have to stand on the street enticing the crowd to purchase a ticket for the show. You must stand there and endure all the name calling, whistling, and illicit touching until every seat is full, then the real show can start. 
Every night there is something different. Always new tantalizing treats for my voyeurs to enjoy. Sometimes on stage, you are dressed like a slutty little whore, and sometimes you are completely naked. I instruct you to perform for the crowd. One night you might put on a masturbation show. Occasionally, I use my strap-on and fuck you which is a real crowd pleaser. You service the ladies on Ladies Night. When I want to push the envelope, there are water sports for you. Every Friday night, you become a cock loving, cum drinking whore. I bring men up from the audience. Either one at a time or a group of men with very large cocks. They can use your mouth and then your ass to put on a fucking fantastic sex show. 
It is humiliating to be used in this manner, but you, my naughty exhibitionist, love it! 
Mistress Brynna 
Bad Girl Brynna
Call Brynna @ 1-866-511-5538
You can also visit me at Smitten Kittens
Message Me on AIM [badgirlbrynna]
Email Me