I know the holidays are always insanely busy for you. After a long day at work, you go to the mall trying to find that perfect gift for the lady in your life. She can be very hard to please, can't she?  Even with all you do the ungrateful bitch does nothing to please you.
I would love to take away all your stress and do the things she considers dirty and distasteful. Actually lover, for me the nastier the better.
Let me fix you a drink and some dinner. Sit back and relax while you watch me cook. Watching me bend and stretch is making that yummy dick of yours hard, isn't it? Do you know what I would love for you to do? My pussy is gushing thinking about later, and I need a quickie right here in the kitchen. Bend me over, pull down my jeans and fuck my beautiful ass. Fill me with cum, I will get back to your dinner and treat you like a king for the rest of the night.
Kinky Elle Kat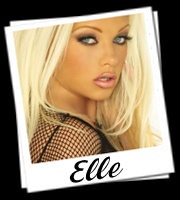 Written By: Easy Elle
Call Elle @ 1-866-514-4170
Message on AIM- kinkyellekat